Console Web Administration
Nodeum is accessible troughout a Console Web Administration in HTML5.
Nodeum provides the best of its capabilities in using Chrome or Firefox as browser.
Authentication
Web Access
Catalog

Workflow

Management

Trend Analytic

Standard End-User

🔴

🔴

Administrator User
Settings MacOS
There is some settings available that control the scrollbar display. To activate the Show Scrollbars to 'always' , this can display the vertical scrollbars.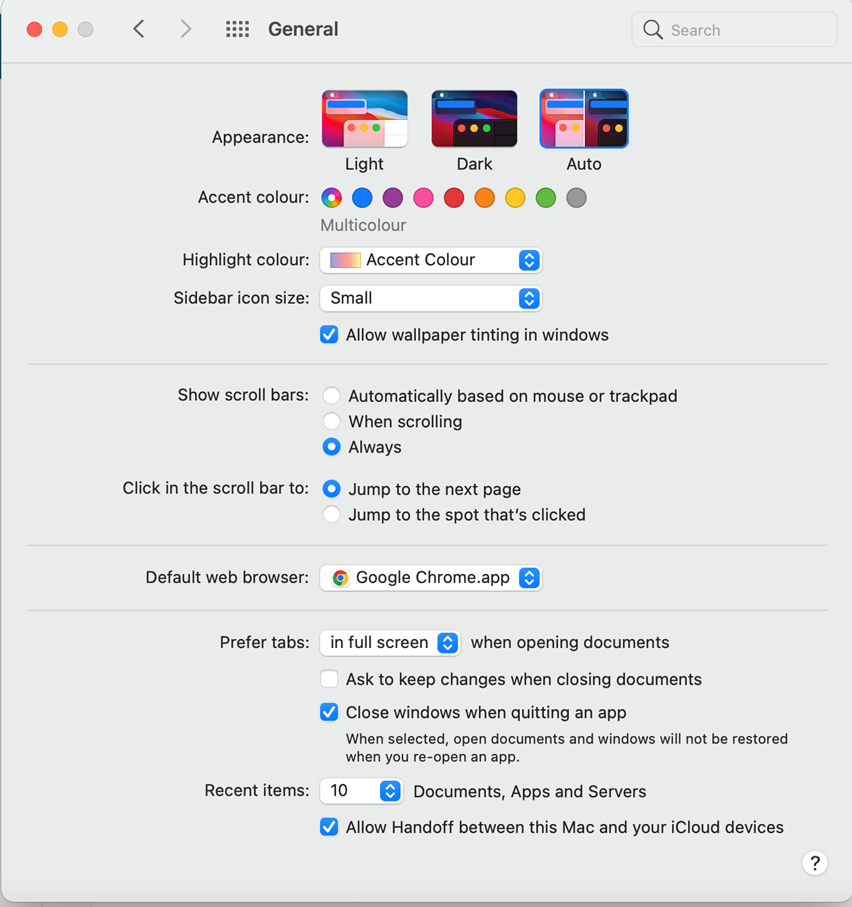 Issue with Web Console
Problem 1 :
Nodeum Web interface is not available. You can access the system via terminal but not via the Web interface.
You have some error message such as :
if you check logs in : /opt/nginx/logs/error.log . You can see some permission error messages in the Nginx logs. Permission denied for Passenger - folder tmp.
Occurence
This can occurs after a Nodeum version upgrade.
Root cause :
The problem is due to a permission mismatch of the tmp folder.
Solution
Verify the user ownership of the subfolders of : /home/nodeum-nginx.
You will see that the /tmp folder has different user ownership.
To solve this problem , update the user ownership :
chown nodeum-nginx /home/nodeum-nginx/tmp -R
Problem 2 :
Root cause :
If the disk system is full, you can't access the Nodeum's GUI.
Solution
It's recommend to verify your disk space available.