This module provide an access to :
Execute a task to enrich your data.
The task copies data from a Nodeum container to a Google Cloud Bucket and proccess images to enrich data. This is easy to classify and organise your data.
Data is removed from the bucket after analysis.
To be able to use this feature, you need to have a Google Cloud Connector configured on which you have uploaded the API key (Cloud Configuration).
A Cloud Pool Offline Archive have to be associated to a bucket of this Cloud Connector (Cloud Pool).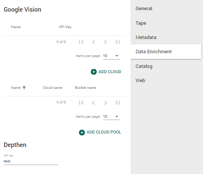 To create a Task, you need to click the button
Define the information about the Task
The first parameters to configure are the name and some comments about the Task.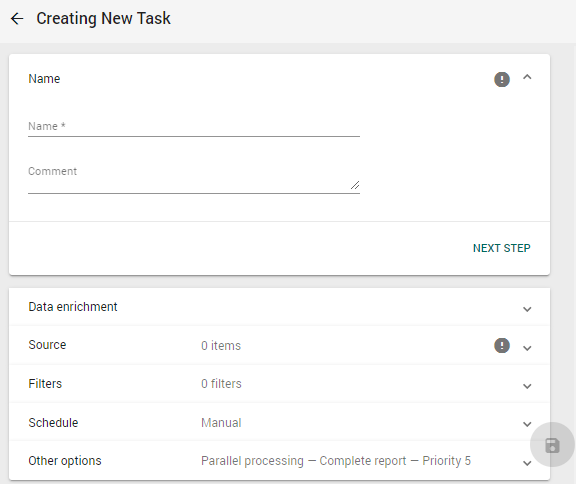 Name: Name to assign to the Task.
Comments:

Comments about the Task.
Define the Data Enrichment configuration
Select as well the type of data enrichment you will use: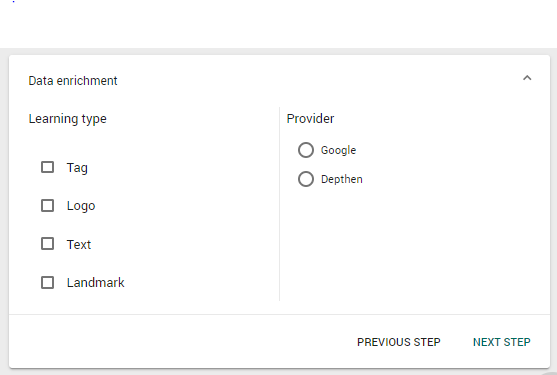 Define the data to process in the task
First, select the Source of the Data.
The source can only be a Nodeum Container.
Then, select the Folder(s) of the Data Container to use and specify the data you would like to be processed by this Task by clicking the the button
.
Define some Filters for the Tasks
Schedule the Task
Define Task Options
The last step is to configure the options of the Task.