The Capacity Management Challenges Is Growing Fast !
Our partner, Cloudian, made a survey at NAB Show, held April 7-12, 2018 in Las Vegas, NV. These results are based on more than 300 in-person interviews.
We like their approach and we wanted to share their conclusions which highlight that companies in the Media Entertainment fields are facing to these 4 challenges :
Hard to find assets,
Media expands,
Still using Excel Sheets to find media,
Plan to use AI/ML to enrich metadata.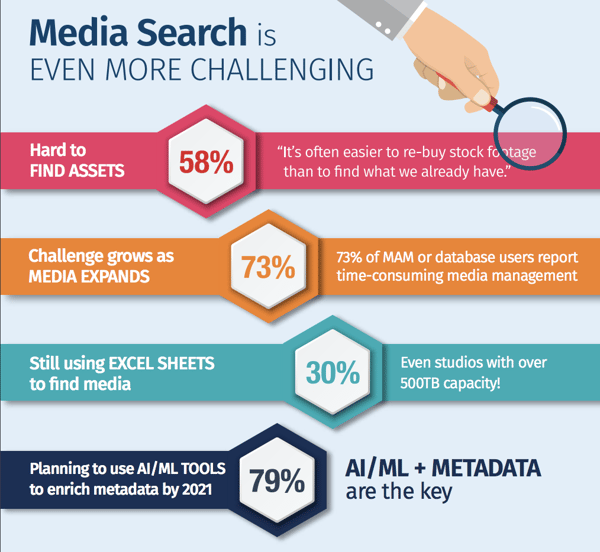 More information are available if you click in this infographic.
We can imagine that you can recognise yourself in this survey and you are facing the same challenges ?
Perhaps, are you looking to understand how this can be solved ?
It is why we want to share how, with Nodeum, as a Data Storage Management, we provide solutions to solve these 4 challenges, with our internal features :
Workflows are available to enrich local metadata in leverage Cloud AI/ML engines
If you want to learn more, please contact us now to know more about these benefits and solutions.